Brand Identity
Logo Design
Marketing Collaterals
Website
Advertisement
Video
The founder of Dwellease came to us with a groundbreaking idea for the real-estate industry. He wanted to create a platform where tenants and property owners can come together and interact directly without having to deal with third parties. Finding a place to live has never been an easy process and Dwellease was meant to change that. The platform brings curated high quality properties to serious users. At this stage, Dwellease was nothing but an idea and we were tasked with helping the startup get to market.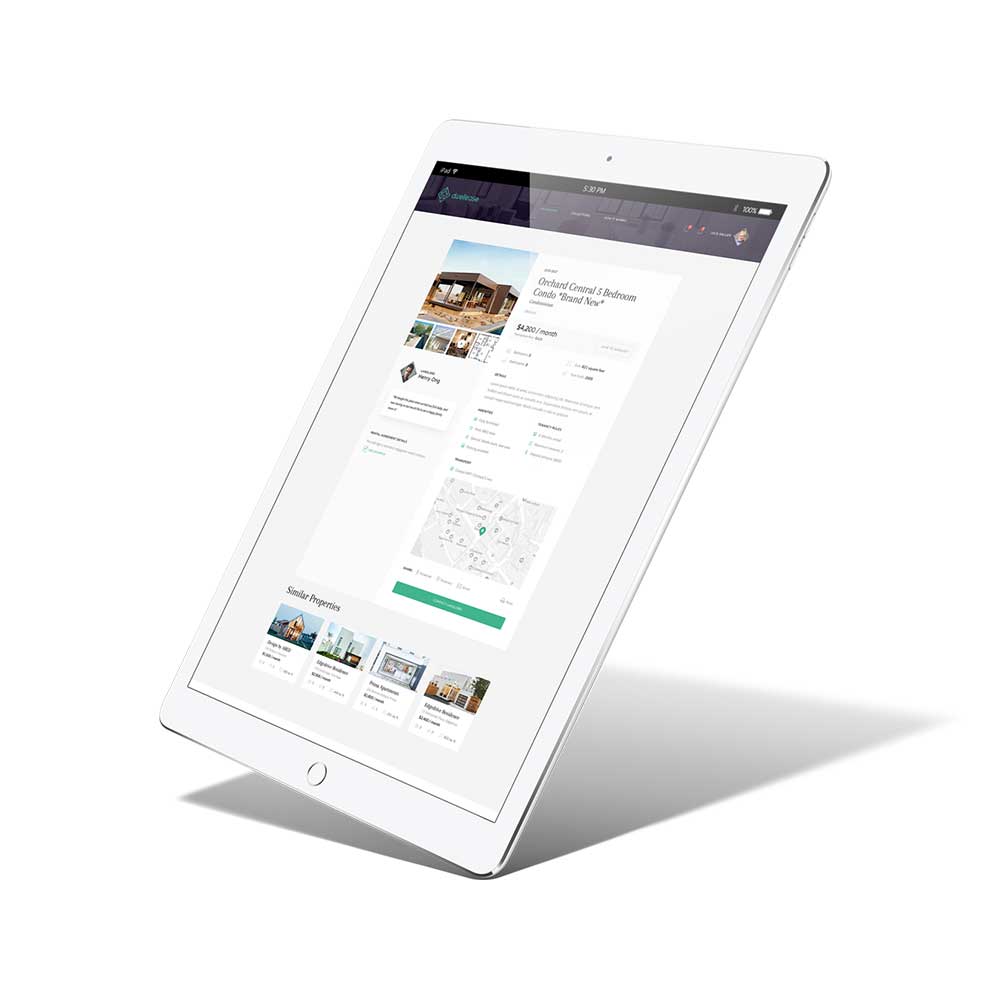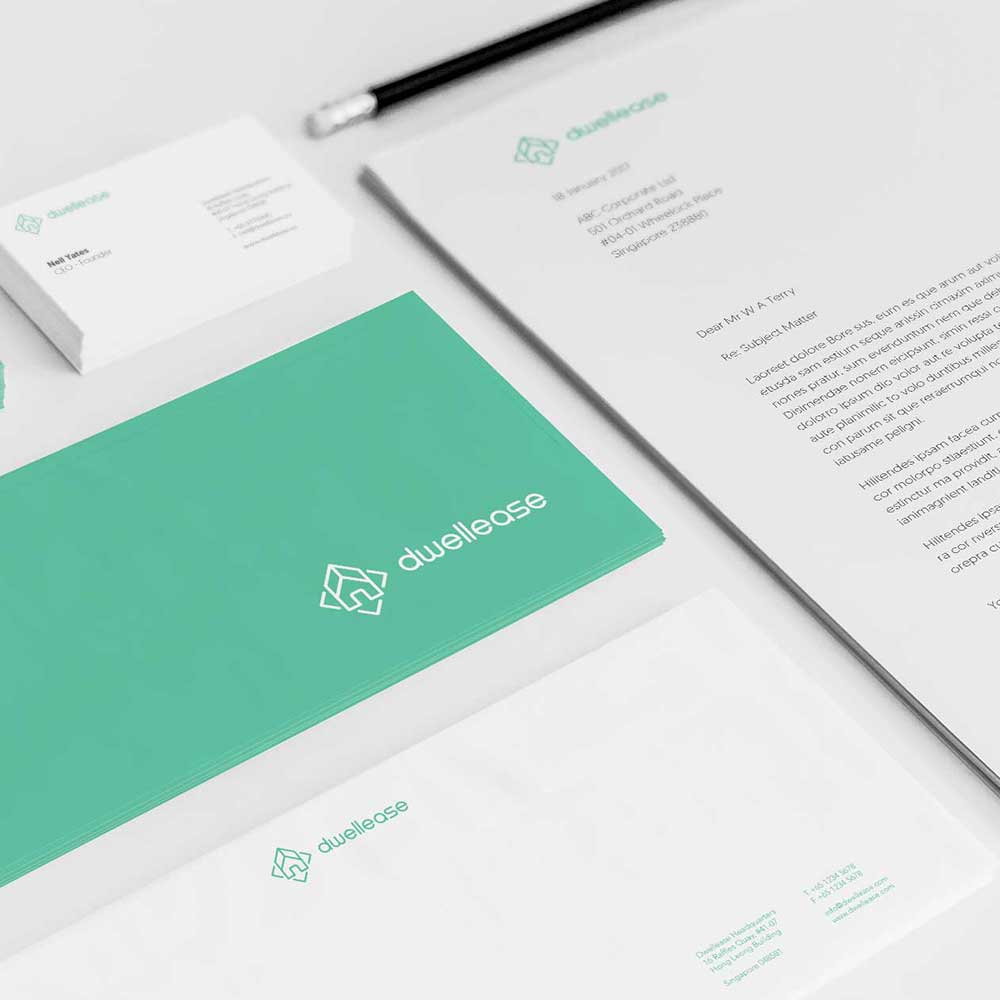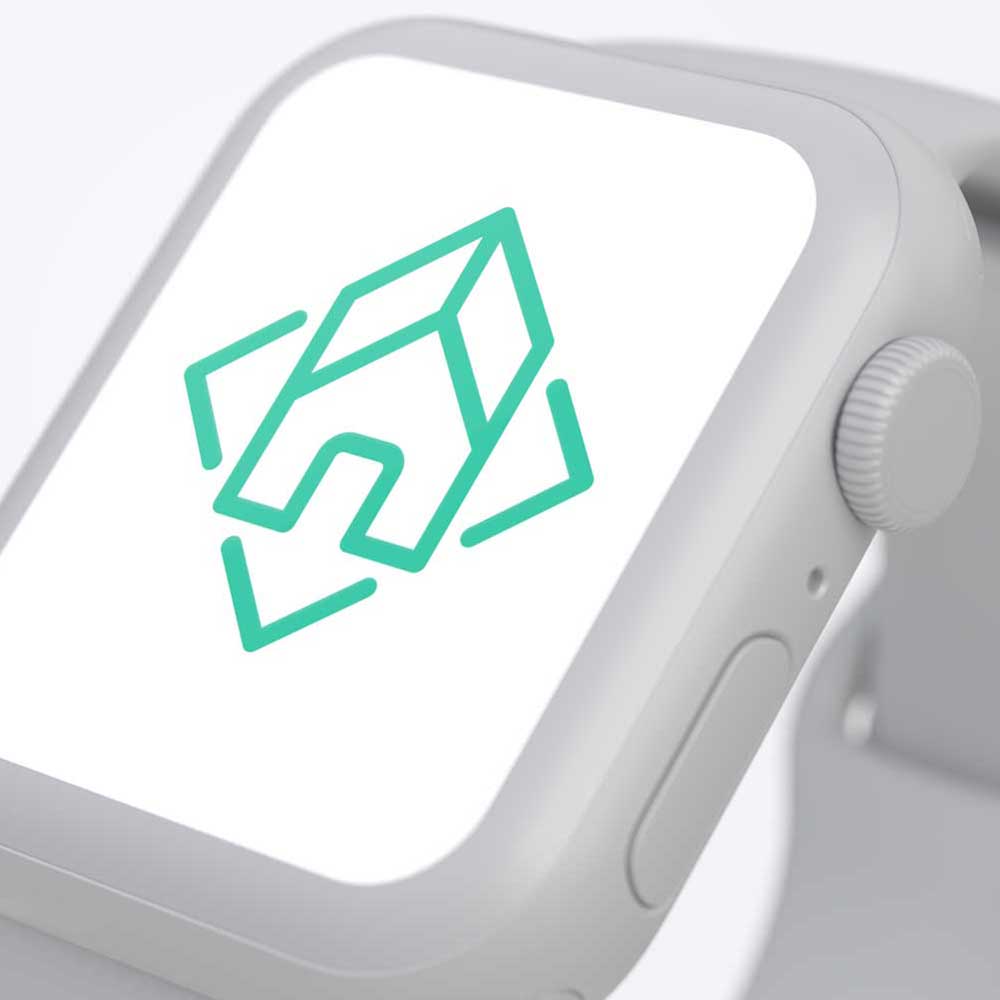 Brand Strategy
Several branding sessions with the owners of Dwellease helped us create a branding approach that was scalable, encourages sign-ups and interaction between tenants and owners, and sets the startup apart from other competitors on the market.
We needed to develop a brand that immediately stood out from the old-fashioned companies that were currently in the market, by offering innovative services and the look and feel of the brand.
The process included the naming of the company, identity design across all platforms, as well as the digital strategy and user interface design for the main platform.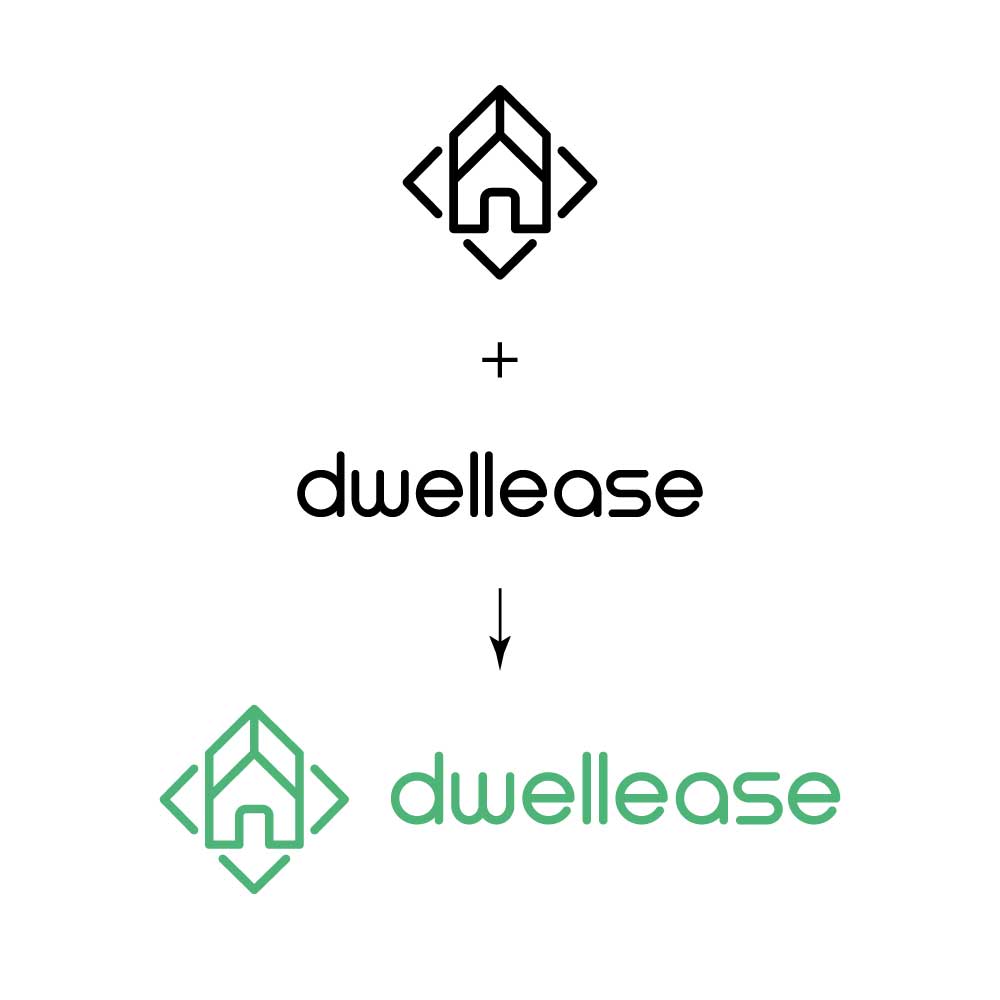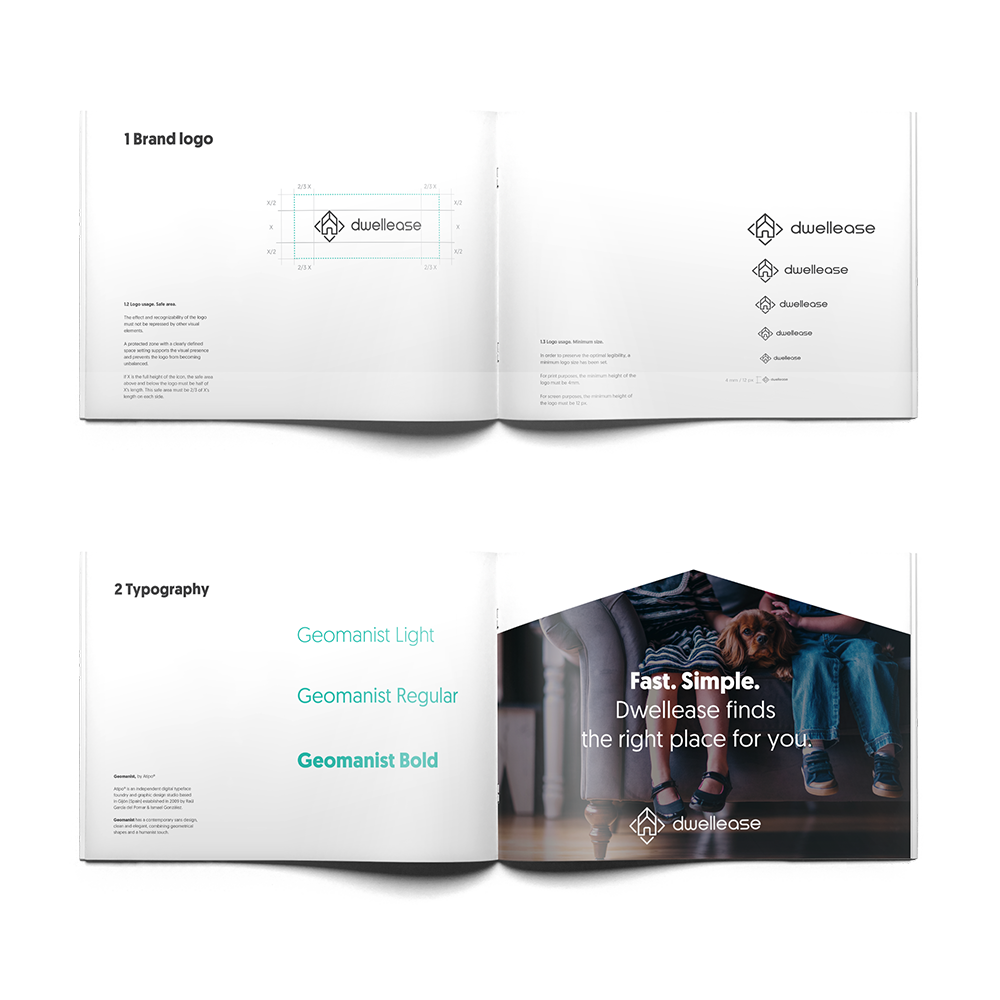 Brand Identity
The brand creation process started with naming the company Dwellease, which means exactly what it says – the ease of finding a place to dwell. We were aiming for a memorable, easily-understandable and friendly-sounding name that was easy to pronounce and didn't need to be spelled out.
The logomark consists of two simple elements that carry the brand's message – a house and arrows that point into all four directions – supporting the company's slogan "Wherever you go, Dwellease is bringing you home".
The wordmark is kept purposefully in lowercase to make the brand look friendlier and more approachable.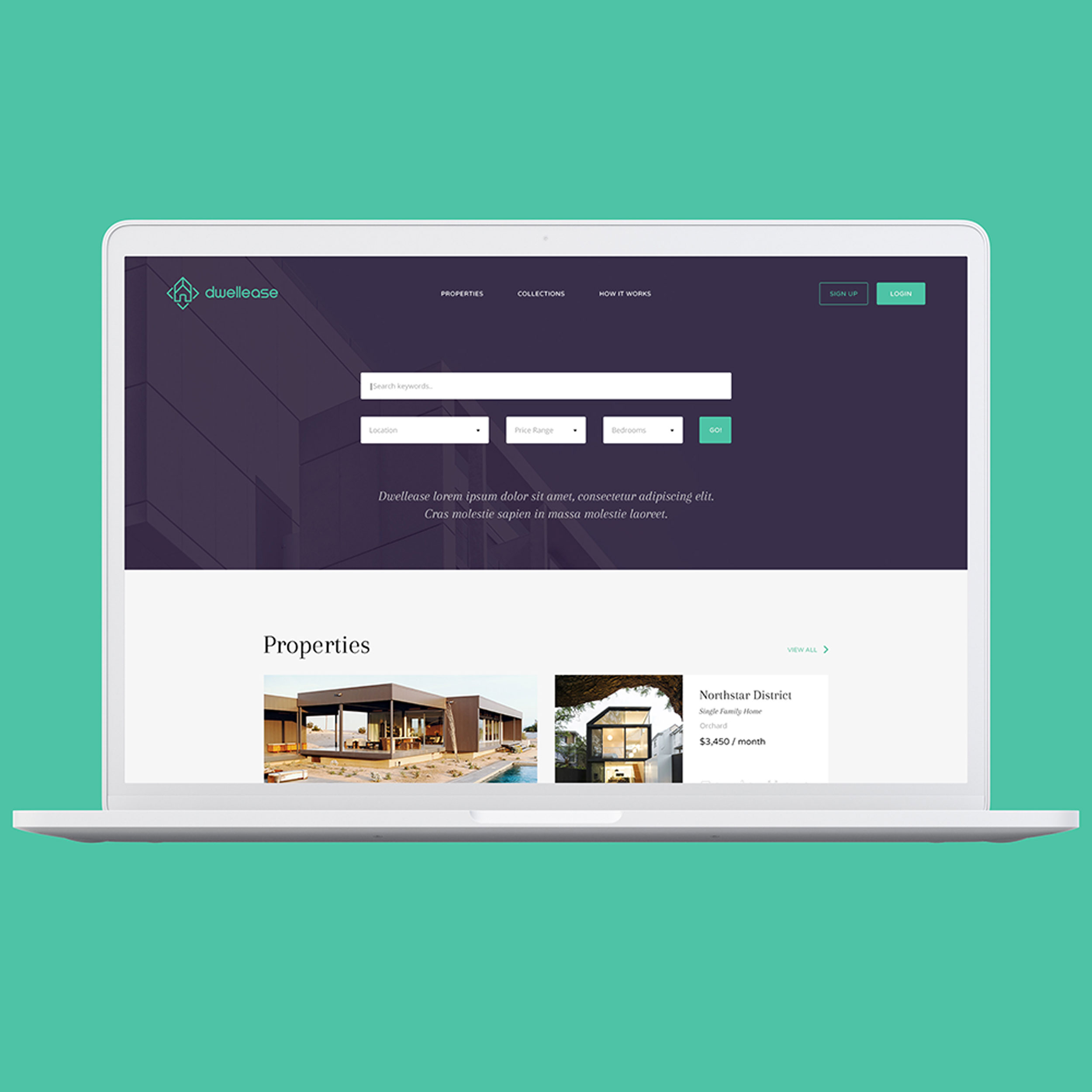 "Our startup was nothing but an idea before we engaged with the Titans Design team. They helped us turn that idea into reality and have supported us ever since. They did an outstanding job creating a brand identity for us and most importantly helped us develop our online real-estate platform. I would recommend Titans Design as a very capable team in the areas of branding and strategy but also web design and development.

Neil Yates

Founder and CEO
The platform that we developed for Dwellease is responsive with fully custom design and is based on a unique CMS that was developed specifically for this project. Features include an intuitive search function, personal dashboard, messaging system, member's area, verification process for all members and much more. The project is still ongoing and new features / services are added to Dwellease on a regular basis.
Navigation Design
The navigation is designed in a way that doesn't confuse the user. There are different menus depending on where you currently are on the website. It is also easy for the user to navigate on different device types.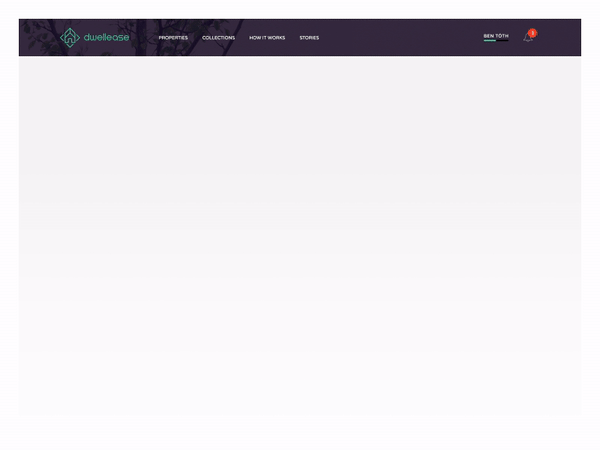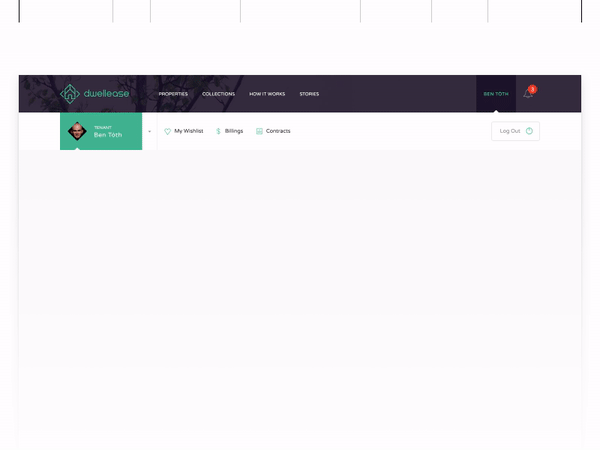 Responsive Design
The Dwellease platform is designed with other devices in mind and performs well on desktop, tablets as well as mobile devices. This ensures a consistent and effective user experience.