South East Asia
Branding & Logo Design
Marketing Collaterals
Social Media Content
Video Production
Event Design
Animation
Packaging Design
Illustration
Over the past few years we have worked closely with the Four Seasons Brand on projects in Singapore, China and other countries.
Among others, we have designed a brand identity for a VIP member's club for Four Seasons China, complete sets of marketing collaterals for properties in different countries, social media content and more.

A new brand identity was developed for this event. We've created the logo, marketing collaterals, and event designs.
Social Media / Video Production
To build up hype for the event we've created engaging social media content for WeChat, Weibo and Instagram.
Overall 9 Four Seasons Hotels in China were involved. We coordinated the designs with each one of them and provided the content in both English and Chinese.


Print Design
Print materials were designed to further promote the event. We've overlooked the coordination between all 9 properties in China and managed the printing process.
Event Design
Event materials were produced based on the new brand identity to further strengthen the visual aspect of the event, e.g. backdrops, event banners, wall designs etc.
Instagram, Weibo, Wechat
Social Media
Together with Four Seasons we've developed a social media content plan for WeChat, Weibo and Instagram in order to build up hype before and after the actual event. The idea was to use visually impactful images and create 15-20 second video clips to showcase the event.
Content Editing
Video Production
Four Seasons provided us with the footage that we then edited into 8 short clips in several sizes and resolutions. These were posted on social media according to schedule. Each clip had a specific theme, e.g. mixology, floral, cuisine and so on.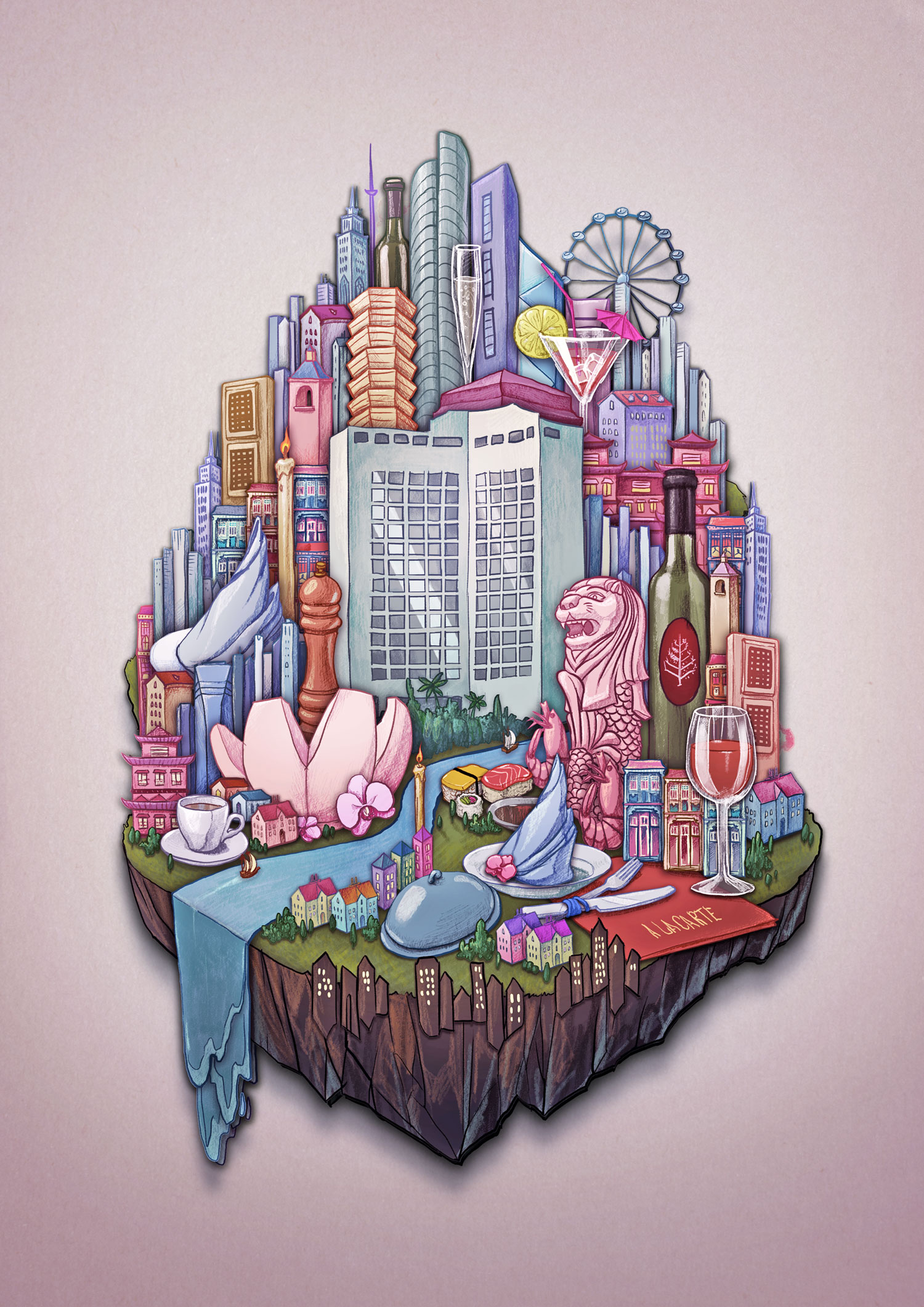 Four Seasons Singapore
When the Singapore property renovated their premises and hotel rooms they also needed to redesign and update existing collaterals. We've helped the hotel design print materials, spa and restaurant menus, maps, illustrations and other collaterals.